Custom Gifts Tailored to Your Brand and Budget
Send customized gift baskets with Northern California made finds that your clients, vendors, partners, employees, friends and family will appreciate. Present makes corporate, family and friend gift giving easy, affordable, socially responsible and fun!
In store pickup, local delivery via a courier, and USPS Priority Mail is available.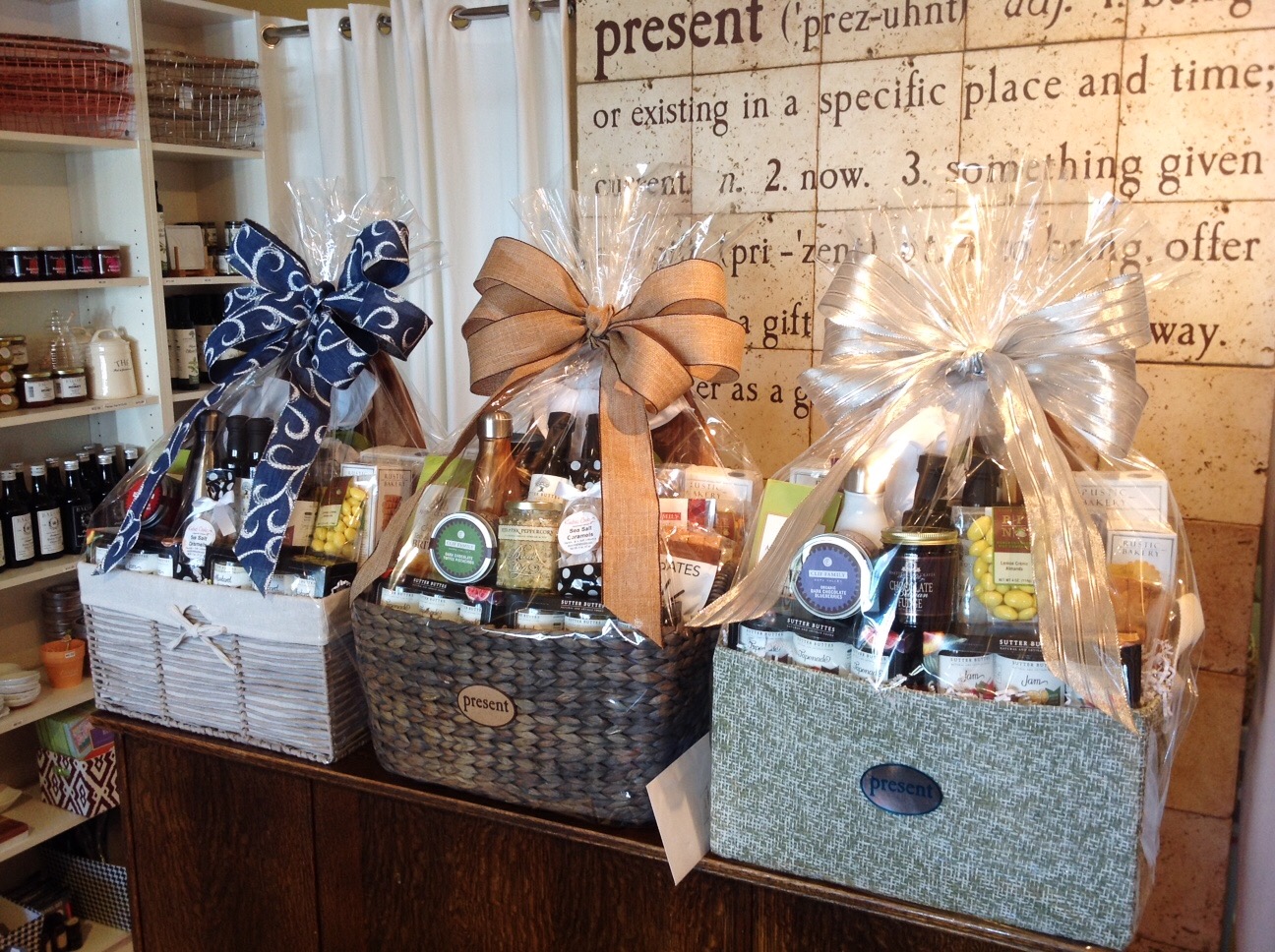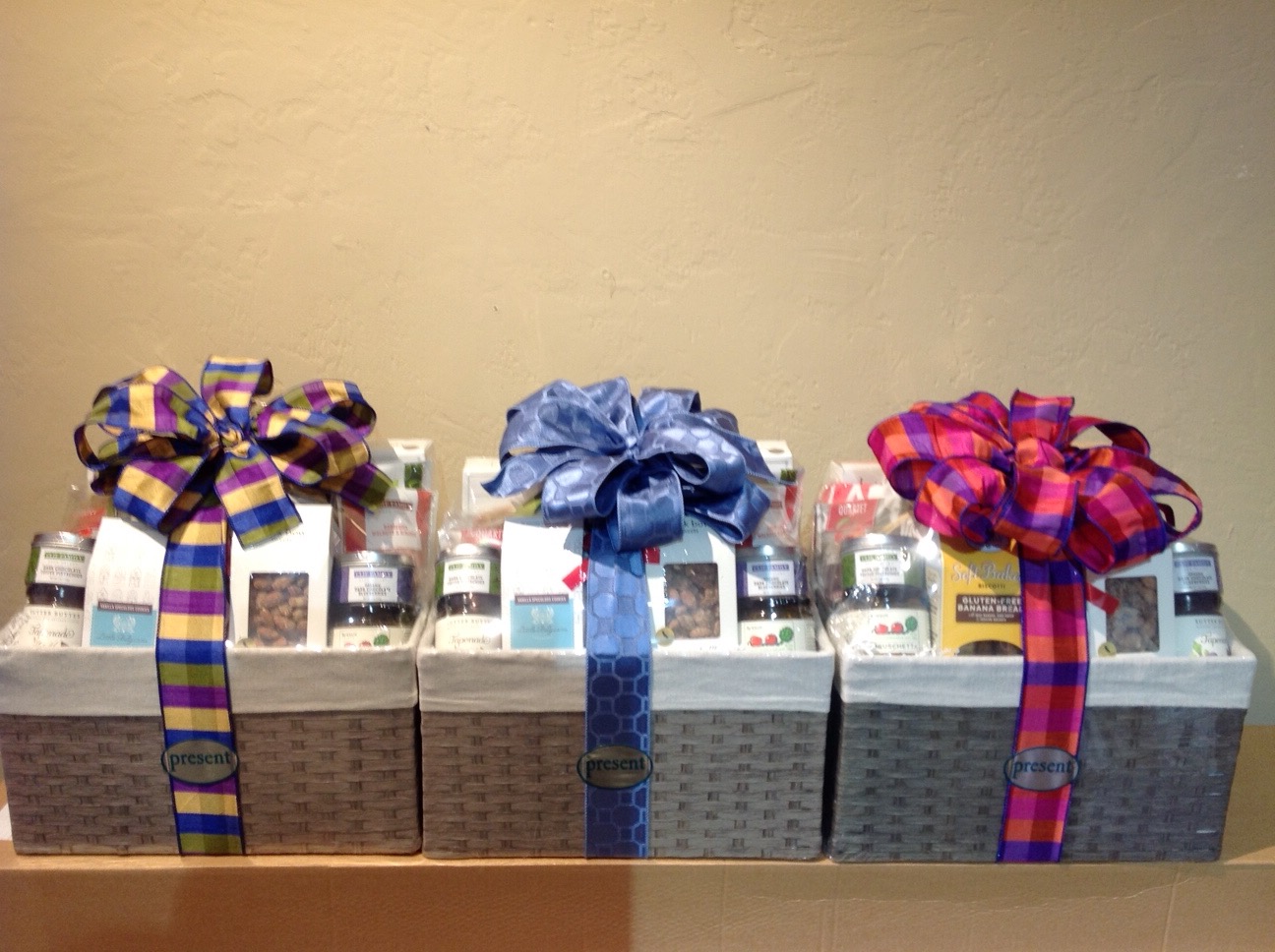 Present provides carefully selected, beautifully presented corporate gift collections for realtors, headhunters, schools, companies, and others who often send gifts to their clients. We can create one or more custom gift boxes or baskets for your account. Then your team can choose from those options when they need to send a quick, thoughtful gift, many from San Francisco Bay Area makers. Your company color can be included in the presentation, and a personalized message to each recipient can be handwritten on a lovely greeting card or your company-branded note card. You are welcome to include one outside item for free (e.g. your company branded mug), then it is $5 for each additional outside item.
We can customize gifts to be appropriate for businesses, family or friends for all occasions: congratulations, birthday, sympathy, holiday gift giving (Christmas, Hanukkah, Thanksgiving, New Years, July 4th), welcome to your new home, congrats on your new job, thanks for your hard work, happy retirement, bereavement, get well, and more. Tell us the intention of the gift on the phone (650-949-4438), by email, or include a note in the online order form.
Custom gift accounts are also convenient for busy families who want to send thoughtful, delicious and socially responsible gifts quickly and easily by calling or emailing.
Thanks for supporting our local store and other small businesses and local makers!
Contact the Jims for a presentation appointment, or call or email us for ideas.
127 Main Street, Los Altos, CA 94022 (map)
650-949-4438
contact@presentlosaltos.com
Strengthen Your Community by Shopping Locally
Present is a small, family-owned and operated store in Downtown Los Altos that carries many items from local NorCal makers, farmers and artisans. Buying from Present keeps your money in the local economy, builds your community, is environmentally friendly (requires less shipping distance and packaging), is healthy (the best ingredients, including gluten free and other special dietary options), and provides you with a friendly local contact to help customize gifts within your budget.
"Top 10 Reasons to Support Locally Owned Businesses" by The Institute for Local Self-Reliance.